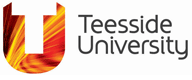 Event Date: 18-20 July 2012
Hotel Solstrand
Solstrandveien 200, Postboks 54,
5201 Os, Norway
Modernism, Christianity, and Apocalypse
A conference organised by the Department of Foreign Languages at the University of Bergen, Norway; funded by the Bergen Research Foundation through the 'Modernism and Christianity' research project.
Benjamin Madden –  "From Heaven to Hell in Flames": "The Auroras of Autumn" and the Christian Apocalypse
The last two decades of scholarship on Wallace Stevens have seen an effort to reassess his poetry in the light of a renewed historicism. One outcome of this approach has been the consensus that the poems of Stevens's late collection The Auroras of Autumn, despite their dense and abstract style, are immanently concerned with the aftermath of the Second World War. "The Auroras of Autumn," the title poem of the collection, is typical: the calamity of war is just one of many kinds of apocalypse present in it. However, historicist criticism of this particular poem has been limited compared with others. One exception is Charles Berger's 1985 Forms of Farewell, which makes a conjecture that I intend to expand on here: that the central metaphor of the poem, the auroras, refers to the dropping of the atomic bomb. Berger's idea has been resisted by readers for whom Stevens's abstract style militates against any of his symbols being read in a specific light. But by paying attention to several hitherto-unexplored allusions in the poem to the Bible and to Milton's Paradise Lost, we can bolster Berger's apocalyptic reading, and address the vexed question of why Christian topoi persist in Stevens's late work.
Benjamin Madden has studied at the University of Adelaide and the University of York, where he is a graduate student in the Department of English and Related Literature. His doctoral research focuses on constructions of the everyday in James Joyce, T. S. Eliot, Gertrude Stein, and Wallace Stevens, with a focus on the intersection between modernist literature and sociological theory. His work has appeared in Notes & Queries. He is the managing editor of Modernism/modernity.
Accompanying images here