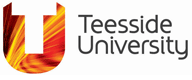 Event Date: 18-20 July 2012
Hotel Solstrand
Solstrandveien 200, Postboks 54,
5201 Os, Norway
Modernism, Christianity, and Apocalypse
A conference organised by the Department of Foreign Languages at the University of Bergen, Norway; funded by the Bergen Research Foundation through the 'Modernism and Christianity' research project.
Professor Chris Ackerley – The Nordic vision of Malcolm Lowry's In Ballast to the White Sea
Malcolm Lowry's re-discovered novel, In Ballast to the White Sea, is set in the 1930s and depicts its central character as caught between a vision of Cambridge Socialism (Russia) and a Nordic vision (Norway); but the latter is complicated by the Nazi appropriation of the Aryan ideal and the Axis desire to create a sphere of influence throughout the Baltic countries. This political theme is complemented and mediated by the literary one: Lowry's deliberate adoption of Nordic themes and
allusions, most notably from Nordahl Grieg, The Ship Sails On and Johannes Jensen, The Long Journey, but many others as well. These constitute a dialogue between Grieg's socialism, Jensen's advocacy of a Nordic vision, and Lowry's attraction to both, despite their incompatibility; an attraction that led him to a complex understanding (often acute, sometimes incongruous) of the political climate as he perceived it to be in Norway, and with reference to himself.
Chris Ackerley is Professor and previous Head of English at the University of Otago, Dunedin, New Zealand. His speciality is annotation, particularly of the work of Samuel Beckett and Malcolm Lowry, He has two full-length annotations of Beckett's Murphy and Watt (republished Edinburgh U P, 2010), and with Stan Gontarski is author of the Grove Press and Faber Companion to Samuel Beckett (2004, 2006). He is currently working on a study of Samuel Beckett and Science, and annotating three texts in the EMiC (Editing Manuscripts in Canada) project, one of which is Lowry's recently re-discovered novel, In Ballast to the White Sea.