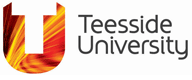 Event Date: 18-20 July 2012
Hotel Solstrand
Solstrandveien 200, Postboks 54,
5201 Os, Norway
Modernism, Christianity, and Apocalypse
A conference organised by the Department of Foreign Languages at the University of Bergen, Norway; funded by the Bergen Research Foundation through the 'Modernism and Christianity' research project.
Dr Finn Fordham: Will the real modernism please stand up?  Theological modernism within cultural modernism
This talk will examine theological modernism and the related controversy of the early 1900s, how it unfolded across Europe and the breadth and depth of its cultural impact far beyond the clerical field. It will propose that, while being overlooked as a context, it is in fact one of the key contexts for understanding modernist culture (both broadly and narrowly conceived), and both of these aspects are especially relevant within the recent religious' turn of literary studies.  It will ask whether there is more than just a coincidence of the endogenous and exogenous uses of the term.  I will ask also whether the Vatican's reactionary strategies, in the latters' virulence and success, helped the Church stand out in the cultural imaginary of the Modernist Era – as the chief counter-example of the institutional apocalypse that is associated
with that era.
Finn Fordham is Reader in 20th Century Literature at Royal Holloway, University of London.  He is the author of two books: 'Lots of Fun at 'Finnegans Wake" and 'I do I undo I redo: the Textual Genesis of Modernist Selves', has edited three volumes of essays, and published articles and chapters on a range of topics and authors. He has recently co-edited Finnegans Wake for the Oxford World Classics series.