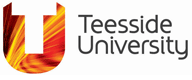 Event Date: 18-20 July 2012
Hotel Solstrand
Solstrandveien 200, Postboks 54,
5201 Os, Norway
Modernism, Christianity, and Apocalypse
A conference organised by the Department of Foreign Languages at the University of Bergen, Norway; funded by the Bergen Research Foundation through the 'Modernism and Christianity' research project.
Professor Gregory Maertz – Nazi Modernism and the Collaboration of Christian Artists with the Hitler Regime
The relationship between the Nazi regime and established Christian churches in Germany as well as the Vatican in Rome has been the subject of a vast amount of scholarly discussion in the years since January 1933. Even predating the Nazi seizure of power, Christian theologians and religious leaders recognized in Nazi ideology a dangerous adversary. The incentivized recruitment [Gleichschaltung] of religious collaborators and the murderous Nazi persecution of uncooperative Christian
religious and laity that followed the Machtergreifung have, however, obscured the remarkable creative alliance forged between Christian artists and their Nazi patrons. The participation of Christian artists in major Nazi-sponsored exhibitions was central to the formation of the distinctive Nazi Modernist aesthetic.  Indeed, Christian artists made significant and previously unaccounted for contributions to the formation of National Socialist iconography, most notably in converting traditional Christian imagery (e.g., the Madonna and child) into distinctively fascist palingenetic emblems. My paper will examination this transformation in detail, starting with the first major Nazi-sponsored Munich exhibition in 1933 and culminating in the inaugural Great German Art Exhibition held in the newly completed House of German Art in 1937.
Gregory Maertz trained at Northwestern, Harvard, and Heidelberg in Comparative Literature, Art History, and Germanistik. He is a full professor in the English Department at St. John's University where he teaches courses on Romanticism, aesthetic theory, and art and politics in the twentieth century. The recipient of fellowships for his work on the post-war disposition of art produced in Nazi Germany from the Institute for Advanced Study in Princeton, Gerda Henkel Stiftung, DAAD, American Council of Learned Societies, National Endowment for the Humanities, National Humanities Center, and the Center for Advanced Study of the Visual Arts at the National Gallery of Art in Washington, D.C., he has published widely on artistic production in National Socialist Germany (with two major projects forthcoming from Palgrave Macmillan–Modernism and Nazi Painting and Art of the Third Reich). In addition, he helped organize a major exhibition in 2007 at the Deutsches Historisches Museum (Kunst und Propaganda im Streit der Nationen) in Berlin and is curating an exhibition at the Bergen Kunstmuseum (The Struggle for National Identity: Art and Non-Art in Norway and the Third Reich) that will open in May 2014.