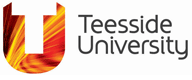 Event Date: 18-20 July 2012
Hotel Solstrand
Solstrandveien 200, Postboks 54,
5201 Os, Norway
Modernism, Christianity, and Apocalypse
A conference organised by the Department of Foreign Languages at the University of Bergen, Norway; funded by the Bergen Research Foundation through the 'Modernism and Christianity' research project.
Hedda Lingaas Fossum – WH Auden, Democracy, and Original Sin
Faith, as Auden came to understand it in the 1940s, was a necessary precondition for the functioning of democracy:  "I do not think that democracy can be sustained or defended unless one believes that pride, lying, and violence are mortal sins,  and that their commission entails one's damnation."  ("Democracy is Hard," October 1939) He especially insisted on the necessity of belief in the concept of Original Sin for the existence of a civilized community to be possible. These ideas find particular expression in the poems New Year Letter and For the Time Being. Looking at these poems and a number of prose articles written in the same time period, I have attempted to elucidate the connection between democracy and Original Sin in Auden's thinking. The paper will demonstrate how Auden's rejection of secular democracy must be seen in connection with his analysis of the basic problems of the human psyche, and his understanding of the dialectic of freedom and necessity. I will show how Original Sin comes to function as a conceptual tool that unites Auden's social and psychological concerns, and
connects these to what emerges as the heart of his political ideal; the Christian conception of neighbourly love.
Hedda Lingaas Fossum is an MA student in English Literature at the University of Oslo. She edits the literary student magazine Lasso.