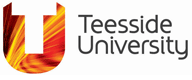 Event Date: 18-20 July 2012
Hotel Solstrand
Solstrandveien 200, Postboks 54,
5201 Os, Norway
Modernism, Christianity, and Apocalypse
A conference organised by the Department of Foreign Languages at the University of Bergen, Norway; funded by the Bergen Research Foundation through the 'Modernism and Christianity' research project.
Professor Marjorie Perloff – To Change Your Life: Wittgenstein on Christianity
In a 1946 notebook entry reproduced in Culture and Value, Wittgenstein writes, "Christianity says, I believe, that sound doctrines are all useless.  That you have to change your life. (Or the direction of your life."  As early as 1916, in the midst of World War I, Wittgenstein regarded this changing of one's individual life as his crucial aim, even as he rejected theory, doctrine, or metalanguage of whatever kind.  Again, he remarked, "Christianity is not a doctrine, not, I mean, a theory about what has happened & will happen to the human soul, but a description of something that actually takes place in human life."  I shall argue here that this view of Christian belief as personal transformation, not uncharacteristic of the Vienna of Wittgenstein's youth, signifies for an understanding of MODERNISM in the shadow of World War I.
Marjorie Perloff is Sadie Patek Professor of Humanities Emerita at Stanford University.  She has written many books on Modernism, the Avant-Garde, and Postmodern Poetics, including The Futurist Moment: Avant-Garde, Avant-Guerre, and the Language of Rupture, Wittgenstein's Ladder (translated into many languages), and, most recently, Unoriginal Genius: Poetry by Other Means in the 21st Century.  Her cultural memoir The Vienna Paradox was published in 2004.