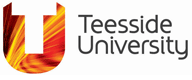 Event Date: 18-20 July 2012
Hotel Solstrand
Solstrandveien 200, Postboks 54,
5201 Os, Norway
Modernism, Christianity, and Apocalypse
A conference organised by the Department of Foreign Languages at the University of Bergen, Norway; funded by the Bergen Research Foundation through the 'Modernism and Christianity' research project.
Professor Mary Bryden:  "History is done": Thomas Merton's Figures of Apocalypse
Reflecting on the fact that his birth in 1915 had caused him to live through Auschwitz, Hiroshima, and Vietnam, Thomas Merton wrote that these are 'events in which, whether I like it or not, I am deeply and personally involved'.  The fact that this involvement proceeded from within the seclusion of a Trappist monastery in Kentucky imparts a particular character to Merton's commentary upon the contemporary world.  Recurrently in his prodigious body of work (poetry, books, essays, correspondence, etc.), a preoccupation with the notion of apocalypse appears.   In 1968, the year of his own death, he wrote in his diary that the news of the murder of Martin Luther King had pressed down upon him 'like an animal, a beast of the apocalypse'.  For Merton, the modern age seemed to be characterised by two superimposed eschatologies – one emerging from religious expectation, and the other from secular angst.  Faced with the confusion of the two, and the simultaneity of both hope and fear of a violent end, Merton discerned that what was needed was a sober evaluation of the signs of the times.  To what extent was he able to achieve this? This paper will assess the levels on which Merton was able to approach the complexities of the nuclear age with a (sometimes conflicted) blend of literary, spiritual and political responses.
Mary Bryden is Professor of French Literature at the University of Reading.
accompanying images