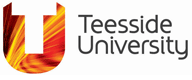 Event Date: 18-20 July 2012
Hotel Solstrand
Solstrandveien 200, Postboks 54,
5201 Os, Norway
Modernism, Christianity, and Apocalypse
A conference organised by the Department of Foreign Languages at the University of Bergen, Norway; funded by the Bergen Research Foundation through the 'Modernism and Christianity' research project.
Professor  Paul S. Fiddes:   Versions of the Wasteland: The Sense of an Ending in the Theology and Literature in the Modern Period
This paper will compare portrayals of a 'wasteland' in W.B. Yeats' poem 'The Second Coming' (1921), T.S. Eliot's poem The Wasteland (1922), and David Jones' prose-poem In Parenthesis (1937). On the face of it, apocalyptic imagery seems to be used differently in these pieces of creative literature from its use in theological writing about eschatology in the same period (with particular reference to Rudolph Bultmann and Karl Barth). In the three pieces selected the image of a wasteland or
desert is apocalyptic in the sense of evoking a crisis through which decisive change will or is happening in history and society. Theology of the same period prefers to think of an 'ending' either in the sense of already 'realised' eschatology or the disclosure of an 'eternal moment' ('here and now') in the life of an individual. The paper will probe into this apparent difference, analysing possible reasons for it, and asking how significant it actually is.  A key part of the context is seen to be the problem of human suffering in modern European thought.
Paul S. Fiddes is Professor of Systematic Theology in the University of Oxford, and Director of Research at Regent's Park College in the University. He was Principal of his college from 1989 to 2007, and has served as Chair of the Faculty of Theology in the University. He is an ecumenical canon of Christ Church Cathedral, Oxford. His books include The Creative Suffering of God (1988), Past Event and Present Salvation: the Christian Idea of Atonement (1989), Freedom and Limit: A Dialogue between Literature and Christian Doctrine (1991), The Promised End: Eschatology in Theology and Literature (2000) and Participating in God. A Pastoral Doctrine of the Trinity (2000). At present he is preparing his Bampton Lectures (2005) for publication, under the title Seeing the World and Knowing God: Ancient Wisdom and Christian Doctrine in a Late-Modern World.